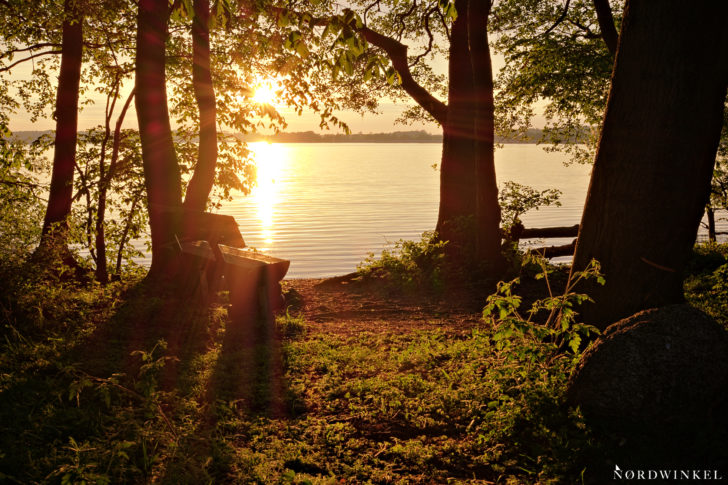 A wonderful place to rest with an inviting bench at a small lake in Dobersdorf. The sun went down within a spectaculare variety of colours. The only sounds I heard, were the singing of birds and the gurgleing of the water in the lake. That's the reason, wha I love Schleswig-Holstein that much. There are a variety of wonderful places, where you can relax and enjoy the beauty of nature.
Even in strange time like this we are having actually, it is important to remember that there is always a sign of hope. The restrictions will end and I am curious to see how our lives will develop in response. But I'm sure, it will be possible to sit again on this bench at this wonderful place to rest. Don't forget, stay at home and stay healthy.
Click here to find more informations about traveling in Schleswig-Holstein.
Click here to find more pictures of Schleswig-Holstein I have taken so far.
Deutsche Version
Ein wunderbarer Platz zum Ausruhen mit einer einladenden Bank an einem kleinen See in Dobersdorf. Die Sonne ging in einer spektakulären Farbenvielfalt unter. Die einzigen Geräusche, die ich hörte, waren der Gesang der Vögel und das Glucksen des Wassers im See. Das ist der Grund, warum ich Schleswig-Holstein so sehr liebe. Es gibt eine Vielzahl von wunderbaren Orten, an denen man sich entspannen und die Schönheit der Natur genießen kann.
Selbst in einer so merkwürdigen Zeit wie dieser ist es wichtig, sich daran zu erinnern, dass es immer ein Zeichen der Hoffnung gibt. Die Einschränkungen werden enden, und ich bin gespannt, wie sich unser Leben als Reaktion darauf entwickeln wird. Aber ich bin mir sicher, dass es auch wieder möglich sein wird, auf dieser Bank zu sitzen und dieses wundervolle Plätzchen zu genießen. Vergesst nicht, bleibt zu Hause und bleibt gesund.
Klick hier für weitere Informationen zum Reisen in Schleswig-Holstein.
Klick hier für weitere Bilder aus Schleswig-Holstein von mir.