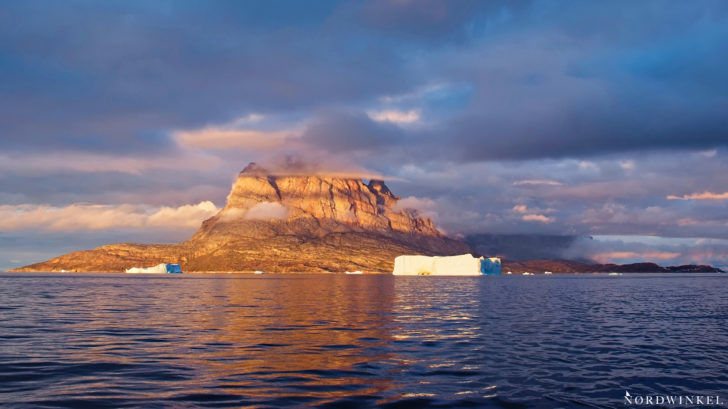 Sunset in Uummannaq
Lightscenerys like this sunset in Uummannaq, let me fell in love with the high arctic. Especially the visit of Uummannaq was one of my highlights during all three trips I made to Greenland until now. The legend about the calling of the left-behind piece of my heart, is true. I swear! With every day that pass, the desire to come back to Uummannaq grows more intense.
And, hopefully, this year, I will be back. But sadly I realized, that there is no ferryconnection anymore. That was my dream, to come back to Uummannaq by ship. Sailing through the fjord, passing big icebergs. But the only way to come to the island now, is by aircraft. To fly above the fjord with a helicopter isn't the worst thing I can imagine. The other possibility will be a chartered boat from Ilulissat. But I'm sure, that would be more expensive than to fly.
Here you can find some activities in Uummannaq and also some accommodations.
And here, here, here and here you can find some more pictures of the sunset in Uummannaq.
Last but not least, here you can find a description about my first visit in Uummannaq 2015 (I'm sorry, but the description is only in german).
Deutsche Version
Lichtstimmungen wie diese zum Sonnenuntergang in Uummannaq, entfachten den Drang, die Insel unbedingt noch einmal zu besuchen. Der Besuch 2015 war für mich eines der Highlights meiner bisherigen drei Reisen nach Grönland. Und ja, die Legende des Herzfelsens und dem zurückgelassenen Teil des eigenen Herzens ist wahr. Mit jedem Tag, der vergeht, wird der Ruf nach Rückkehr heftiger.
Und dieses Jahr, hoffentlich, wird es dann wohl auch endlich klappen. Traurigerweise habe ich festgestellt, dass es mittlerweile keine Möglichkeit mehr gibt, die Insel mit einer Fähre zu erreichen. Der einzige Weg ist durch die Luft. Andererseits, mit einem Hubschrauber über den Fjord zu fliegen ist mit Sicherheit auch nicht das Schlechteste, was einem passieren kann. Eine andere Möglichkeit wäre, ein Boot in Ilulissat zu chartern, aber ich vermute mal, dass dies teurer wäre als ein Flug.
Hier gibt es Informationen und Aktivitäten rund um Uummannaq.
Hier, hier, hier und hier gibt es weitere Bilder des Sonnenuntergangs in Uummannaq.
Und hier geht es schließlich zum Reisebericht meines ersten Besuches in Uummannaq 2015.