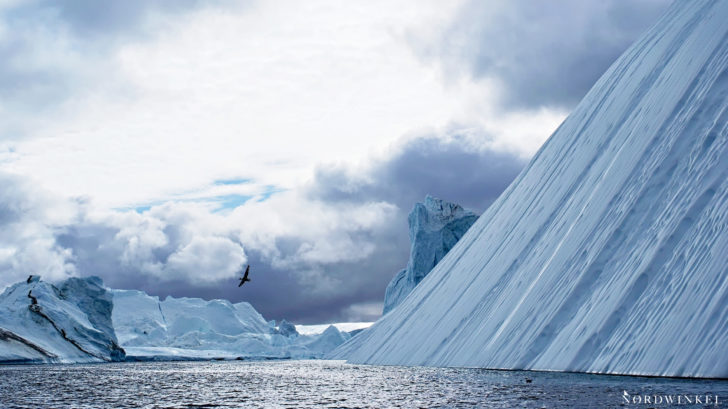 In 2015 I made my first trip to Greenland. I saved money for two years and got a trip with the sailing vessel Rembrandt van Rijn. The Icefjord in Ilulissat wasn't on the schedule. But on the first day in Greenlandic waters, the crew told us, that the plan for our journey is depending on wheather and ice conditions. On the second day of the trip, we had to sail into the Disco Bay, because of a strong wind from the north. So we spent two days there and had a Zodiac cruise through the Icefjord in Ilulissat. A wonderful place, where I got infected with the Arctic Fever.
Here you can find more pictures of the Zodiac cruise through the giants of ice.
2015 reiste ich das erste Mal nach Grönland. Nachdem ich zwei Jahre lang Geld sparte, ergatterte ich einen Platz auf der Rembrandt van Rijn. Der Eisfjord bei Ilulissat stand zunächst gar nicht auf dem Reiseplan. Bereits am ersten Tag unterrichtete uns die Crew, dass der Reiseplan von Wind- und Eisbedingungen abhängt. Bereits am zweiten Tag wurde dann auch schon unser Plan über den Haufen geworfen. Aufgrund eines starken Nordwindes mussten wir in der Disko Bay Zuflucht suchen. Dort verbrachten wir zwei volle Tage und unternahmen eine Zodiactour durch den Eisfjord. Dort infizierte ich mich heillos mit dem Arktischen Fieber.
Hier gibt es noch weitere Bilder von der Zodiactour zwischen den Giganten aus Eis.